I was born in Athens, Greece in 1991. In 2008, I moved to Corfu, Greece in order to begin my studies at the Dept. of Audiovisual Arts of the Ionian University, intending to become a music producer. Within the first six months, I knew cinema was my thing, so I returned to Athens and focused on gaining knowledge and experience on screenwriting, directing and editing, while keeping music as a hobby. I ended up studying Film Directing.
In 2016, I won my first editing award for Without Milk. Three years later, my short script Burn was awarded by the Greek Screenwriters Guild.
I keep working on films, TV commercials and music videos as a director, assistant director and editor while my short film project Burn is in development. I still produce music and write short stories in my free time (if any).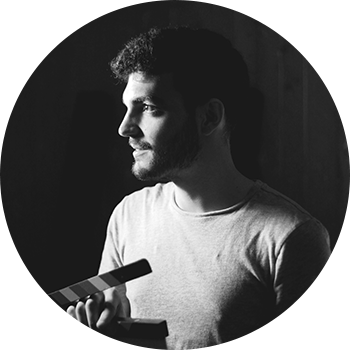 Adobe Premiere Pro
100%
Adobe After Effects
80%
DaVinci Resolve Studio
100%
Avid Media Composer
80%
Adobe Photoshop
90%
Maxon Cinema 4D
50%
Ableton Live
80%