I was born in Athens, Greece in 1991. In 2008, I moved to Corfu, Greece in order to begin my studies at the Dept. of Audiovisual Arts of the Ionian University, intending to become a music producer. Within the first six months, I knew cinema was my thing. Since then, I've returned to Athens and focused on gaining knowledge and experience on screenwriting, directing and editing, while keeping music as a hobby.
In 2016, I won my first editing award for Without Milk at Peristeri Short Film Festival, awarded by director Penny Panagiotopoulou, actress Kora Karvouni, cinematographer Giorgos Michelis, screenwriter Kallia Papadaki and film critic Dimitris Bouras.
I keep working on films, TV commercials and music videos as a director, assistant director, editor and colorist, while I am currently in preproduction for my new short film project.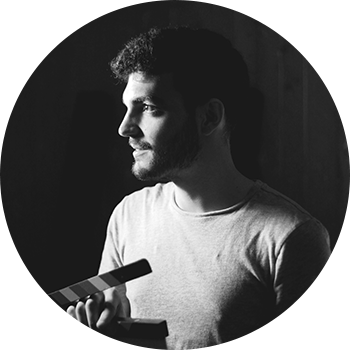 Adobe Premiere Pro
100%
Adobe After Effects
80%
DaVinci Resolve Studio
100%
Avid Media Composer
80%
Adobe Photoshop
90%
Maxon Cinema 4D
50%
Ableton Live
80%